Entertainment Schedule
Land of the Loon Entertainment 2019
You will find olcott park filled with some of the most quality musicians you will ever encounter anywhere!
Preston Gunderson is a singer songwriter based out of Minneapolis, MN. With his powerful voice, and catchy melodies, Gunderson has been bringing in listeners of all ages and capturing major attention.
Preston's full-length album "While I was Gone" cracked the top #200 on the iTunes pop charts. Roughly a year later, his sophomore record "The Recluse - EP" peaked at #25 in the world on the iTunes Singer Songwriter charts, just behind The Civil Wars, and ahead of legendary singer-songwriter Gordon Lightfoot. He also had a stint as a casting finalist on NBC's "The Voice" and more recently Fox's "American Idol." He has since released his 2nd full-length album, "Getting Good at Starting Over," due to an incredible Kickstarter campaign, made possible with the love and support of his friends, family, and fans. The record was completed The Terrarium recording studio. Working with singer-songwriter and producer Dan Rodriguez, he produced his 3rd EP, "Face Yourself, Then The World." A record with a dark undercurrent and vulnerability from his aforementioned releases. His latest record, "Wake Up" is a call back to catchy pop hooks, and positive messaging. Produced by Jon Herchert, this record cracked the top #100 on the iTunes singer-songwriter charts, and will leave you tapping your foot and singing along.
Preston has since toured nationally, and overseas (2011) making a name for himself. Opening up for acts such as Brandie Carlile, The Guess Who, Paper Route, Jeremy Messersmith, Trampled by Turtles, Dan Rodriguez, Nicholas David, Bobby Long(UK), Live, Sister Hazel, Jamestown Story, Halfnoise (Zac Farro), Nick Howard (UK), and Everclear. Preston also tours with Minneapolis Band Rhythmic Circus
---
Reverend Erik Roth is from Colorado Springs, Colorado. Growing up in the shadow of Pikes Peak, he spent most weekends camping, hiking and snowboarding. After graduating college at Lawrence University in Appleton, WI, spent a couple years exploring Asia through volunteering and teaching English. Pastor Erik has a strong passion for learning about other cultures and expressions of the human spirit. During his time in Asia he heard God's call to be a pastor and enrolled at Luther Seminary in St. Paul. At seminary he met Tauna and they got married after graduation. Pastor Erik's first call was to be pastor at Tokyo Lutheran Church in Tokyo Japan. Pastor Erik and Tauna lived and served in Tokyo for 5 years and welcomed their daughter Nozomi (Japanese name meaning Hope) and son Ronin (Japanese name meaning wandering/independent samurai) into the world. Pastor Erik has been serving Our Savior's Lutheran Church in Virginia since December 2017 and the Roths love calling Northern Minnesota their home. God's Peace~ Pastor Erik
---
Jillian Raeis a truly multi-disciplinary singer, songwriter, and performer. Always connected to her roots in Northern Minnesota, the Minneapolis musician has expanded on her upbringing as a classical violinist to become one of the most powerful and unique voices in the Twin Cities music scene
Having cultivated a reputation as the go-to violin accompanist for dozens of bluegrass, rock, and pop bands (including The Okee Dokee Brothers, Corpse Reviver, Adam Levy, and Steve Kaul & the Brass Kings) Jillian Rae planted her own flag in the musical landscape with the late 2013 release of Heartbeat, a confident pop record with subtle nods to her bluegrass and classical pedigrees. Her songs are full of heartache, truth, and often a beguiling sense of playfulness. Rae's songwriting is not easily pigeon holed, and neither is her playing. You can find her playing country fiddle on one tune, rock guitar on the next, or driving her violin through synthy guitar effects on another.
As engaging as her arrangements can be, the real show stopper of her records or live performances is always her effortlessly powerful voice. When Jillian Rae sings, you believe her. Such is the case on her 2017 EP, Wanderlust. More of a stripped-down country record, Wanderlust showcases Rae's dynamic and earnest vocal chops. Music journalist Youa Vang called Rae a heavy hitter whose "voice will stay with you long after the show is over."
If Jillian Rae fans thought that Wanderlust might be signal that she's going country, she has more surprises in store. With the planned release of a new full length this spring (5/31), Rae will make an even harder pivot. Fans got an early taste of her collaborations with a new lineup and a new producer (The Library Studio's Matt Patrick), in her cover of Prince's legendary When Doves Cry. Released as a single, the tune is not only a wholesale rewrite of the tune befitting the towering status of the original, it's also marker of where she plans to go with this new staff on board.
Rae's new album is saturated in heavy grooves, moody arrangements, and unflinching honesty. And of course her voice- which has never sounded better, more dynamic, or more true than it does on this collection of songs- will continue to stay with you long after the last track is over.
---
Fun and laughs happen fast when comic magician, Jerry Frasier, comes back to celebrate the 40th Anniversary of the Land of the Loon Festival. A jolt of energy and amazement, this national entertainer wows audiences all over the country, from New York to L. A. and everywhere in between. Described as a comedy Houdini, Jerry's distinctively energetic magic is fun for the whole family! Everyone will be involved in the craziness!
---
EIRA Music and entertainment from Ireland, Scotland, Newfoundland, Canada, Wales, China, Scandinavia and the U.S.
Traditional, contemporary and original songs, tunes and stories; English, Gaelic, Irish, Welsh and Chinese; played on fiddle, erhu, guitars, bodhrán, bouzouki, button accordion and whistles
Liesel Wilson was raised on music from an early age. Celtic fiddle is her true passion. She began performing as an erhu soloist after studying abroad in China. Liesel often combines her love of singing with her linguistic fascination. She specializes in singing in languages besides English, including Gàidhlig, Irish, Early Scots, Welsh, Mandarin Chinese, Russian, Spanish, Hindi and Japanese.
Sue Spencer comes by her Irish roots through Newfoundland, off the East Coast of Canada. She has performed internationally as part of such well-known groups as Willowgreen and McInnis' Kitchen. Her vocals have a Newfoundland feel, and her driving guitar style and signature smile will lift your spirits.
Jim Ofsthun is a talented vocalist and instrumentalist with international performances on Irish bodhrán, guitar, button accordion, and tin whistle. He is also a member of McInnis' Kitchen, and a former member of Willowgreen. Jim is considered one of the top producers in Irish music in the Midwest.
---
The Divas, Sharon, Shannon and Rose, have been together for over 15 years, making music and making audiences smile with their snappy humor and their enchanting vocal harmonies! Don't miss your chance to see them on the Gazeebo Stage.
---
Sheltered Reality - Founded in 1996, Sheltered Reality (SR) is a nonprofit musical organization whose performing membership spans all ages (currently as young as 4 and as old as 76!!). However, the majority of the members are youth aged 7-18 who come from practice sites located in Arizona, Illinois, Iowa, Kansas, Kentucky, Minnesota, Missouri, North Dakota, Nebraska, Ohio, South Dakota, Tennessee, Utah, Wisconsin, and Wyoming (with more sites and states to come). SR believes that Music can have Meaning, yet be a blast at the same time! SR performances use the power of percussion set to music, as well as high energy choreography, to engage and then motivate audiences to realize that any person, at any age in life, can dream and succeed. Success is first demonstrated through audience drum lessons followed by one or more audience participation songs; these always prove to be fun for audience members of all ages. However, SR then uses stories of hardship and triumph, as well as a sequence of Steps of Success to teach personal empowerment, character building, and ultimately translate the drum-playing success into something much more important: success in changing the world, and especially helping advocate for youth in crisis...the ultimate mission of Sheltered Reality.
---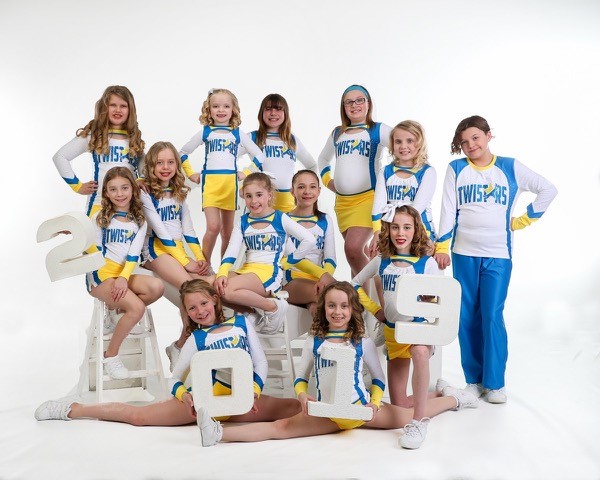 Northern Twistars Cheer consists of mini and intermediate recreational cheer classes and an All Star competition cheer program. NTG Cheer reaches children ages 5-18. Boys and girls learn jumps, tumbling, stunting and dance. This is a new program with a focus on developing a strong foundation and using safe steps of progression to achieve a competitive level. The All Star teams travel for competitions and we are excited to be in the competitive field.
---
Tony Lehr is a singer/songwriter who loves playing in a local folk trio called Family Three. Tony is a Program Musician as of 2015. He is excited to be a part of an organization and team that is so committed to engaging with young people and striving for positive change. Tony loves that he is able to combine his love of music and his passion for working with youth. You can listen to Tony on iTunes.
---
The Downtown Dance Academy will be bringing their vivid talent to the Land of the Loon Festival 2019! Their Fearless leader, Amber Johnson, along with her awesome co-teachers: Kristen Carlsen and Kirsten Chesser, will be showing the group's versatility on Saturday June, 15th and Sunday June, 16th. You won't want to miss this fabulous production!
---
Saturday June 15th
| | | |
| --- | --- | --- |
| 11:00 | Sheltered Reality | Vivid Percussion Line |
| 11:30 | Preston Gunderson | Singer Songwriter |
| 12:00 | EIRA | Diverse International Music |
| 12:30 | Downtown Dancers | Popular Local Talent |
| 1:15 | Tony Lehr | Singer/Songwriter |
| 1:45 | The Divas | Eclectic Music Stylings |
| 2:15 | Jerry Frasier | Comedic Magician |
| 2:45 | Preston Gunderson | Singer Songwriter |
| 3:15 | Sheltered Reality | Vivid Percussion Line |
| 3:45 | EIRA | Diverse International Music |
| 4:15 | Northern Twistars | Cheerleading Exhibit |
| 5:00 | The Divas | Eclectic Music Stylings |
| 5:30 | Jerry Frasier | Comedic Magician |
Sunday June 16th
| | | |
| --- | --- | --- |
| 11:00 | Ecumenical Service | Reverend Eric Roth Our Saviors Lutheran Church |
| 12:00 | Sheltered Reality | Vivid Drum Line |
| 12:45 | Preston Gunderson | Singer Songwriter |
| 1:15 | Jillian Rae | Indie Group |
| 1:45 | Jerry Frasier | Comedic Magician |
| 2:15 | Tony Lehr | Singer/Songwriter |
| 2:45 | EIRA | Diverse International Music |
| 3:15 | Downtown Dancers | Popular Local Talent |
| 4:00 | Jillian Rae | Indie Group |
| 4:30 | Preston Gunderson | Singer Songwriter |