Entertainment Schedule
Land of the Loon Entertainment 2022
Saturday June 18th
Sunday June 19th
You will find Olcott Park filled with some of the most quality musicians you will ever encounter anywhere!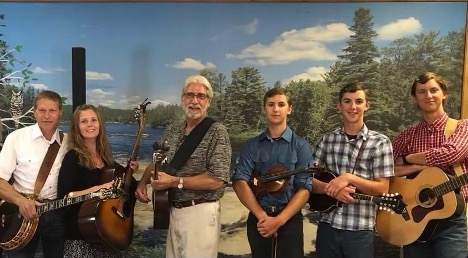 Free Men Blue Grass Band Made from a blend of acoustics, harmonies of three or more, high energy, and talented musicians, freemen bluegrass band has shared their musical passion across the Iron Range for years. They are best known to attract crowds and perform for communities with a combination of country, bluegrass, and bluegrass-gospel songs. Each equipped with a skillfully played instrument, John and Ann Calgaro, Dustin Calgaro, Don "Duffy" Altobelli, Cole Howard, Matt Staudahar, Sam Staudahar, and Nick Staudahar can confidently get you toe tapping and dancing to every song!
---
Derrel Syria Project Finnish Rag
---
Preston Gunderson is a Minneapolis based singer-songwriter with a dynamic voice. He was a casting Finalist for NBC'S "The Voice" and a contestant on American Idol. He has shared the stage with artists such as: Brandi Carlile, The Guess Who, Sister Hazel, LIVE, and many more. Check out his YouTube
---
Downtown Dance Academy is under the direction of Miss Amber Johnson. Virginia's own dance academy!
---
Sheltered Reality - A vivid drum core line.
---
Pastor Amy Janssen has been called as the pastor at Gethsemane Lutheran Church in Virginia since June 2020. Prior to coming to Virginia, Pastor Amy attended Luther Seminary in St. Paul, MN, where she earned her Master of Divinity degree. She was born and raised in Cedar Rapids, Iowa, graduated from Gustavus Adolphus College in St. Peter, MN, and then lived in Denver, Colorado, for nine years where she worked as a GED/Adult Basic Education teacher and nonprofit program coordinator until she answered God's call to professional ministry in 2016. Pastor Amy loves hiking and movies and plans to participate in the city band this summer, playing French Horn.